Columbia
3rd-4th November, 2001
After an aborted holiday to Mexico (another story), Laurie and I decided to find our own way to spend this weekend in November. We had spent the previous weekend on a driving trip to Yosemite, and during that trip Laurie had lost her wallet in Merced. On the Friday night (2nd November) we received a call from a "Family Espanola" letting us know that her wallet had been recovered. We decided to fly out and get it, en-route to a destination where we could spend a night camping.
Our original choice for such a destination was Oceano, a costal town near to San Luis Obispo. Due to fog we didn't end up going there, instead we went to Columbia, in the foothills of the Sierra Nevada mountains. Following is a short photo-journal of our trip.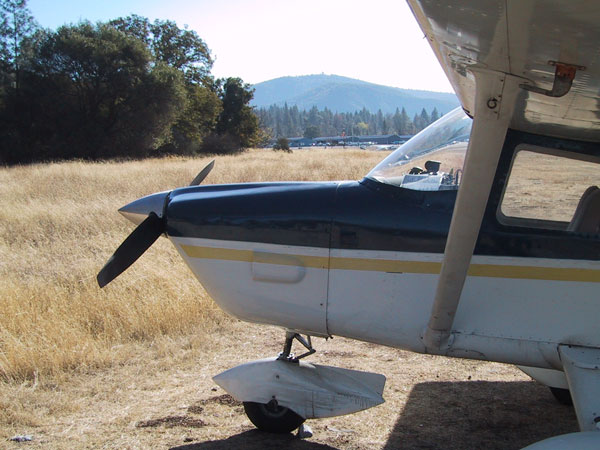 This was the first cross-country trip for me in the Aero Commander Lark N4007X, a little known airplane similar in configuration and performance to a Cessna 172. The aircraft is parked adjacent to a small grass strip used for ultralights, outside the campground. You can see the main terminal building in the background. Due to the very dry conditions, fires were not permitted.
For a good story about the Lark, check out this article borrowed from AOPA.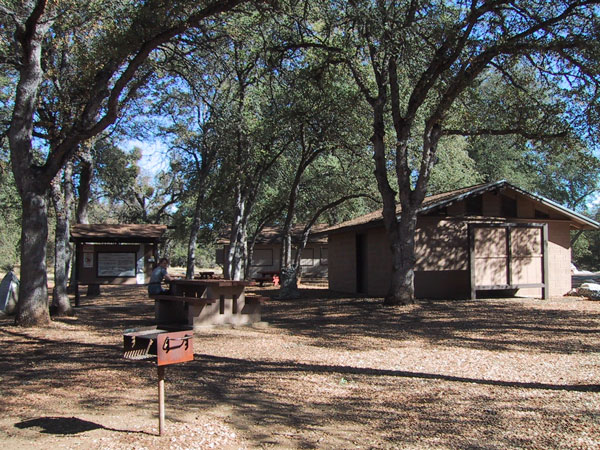 Here's a good view of the facilities at the campground. There is an excellent toilet & shower block, and a shed available to rent for bigger gatherings. There is a lot of space for camping off to the left of the picture. You can see Laurie seated at one of the picnic tables. Only BBQ charcoal is permitted in the fireplaces, and you should bring your own.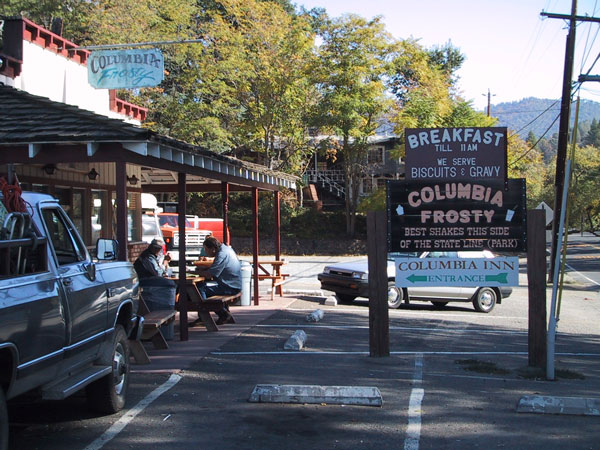 About a 1km walk from the campground is town, and this place was excellent for breakfast.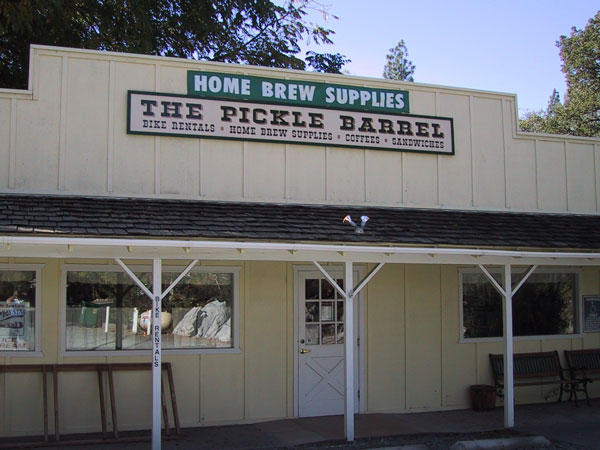 An aptly named home-brew store. Why they also happen to be the place to rent bikes is beyond me.
Laurie and I on the hiking trail from the airport into town.