Nepal
5-10 June, 1997
(Part 1 - Scenes)
In June, a spur of the moment opportunity came up to head off to Nepal for a long weekend. Here is some of the spectacular scenery...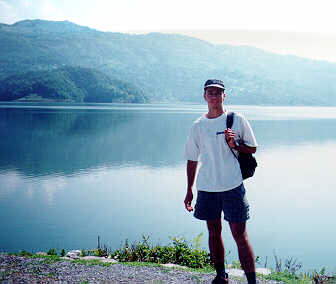 Mirror surfaced lakes like this were the norm in the mornings.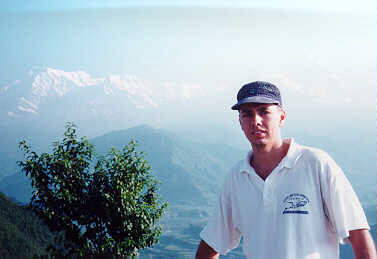 On the hike up Sarangkot (near Pokhara) we had some fantastic views of the Annapurna ranges.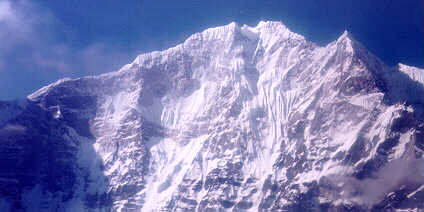 On the Everest flight mountains like these literally popped up out of the cloud. Quite an exhilarating experience!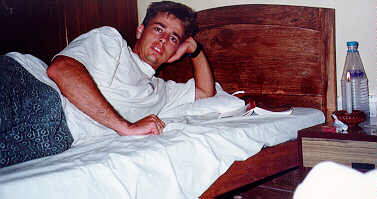 Ok, so it's not much of a scene. The accomodation at Pokhara was comfortable but minimal. Sometimes there was even electricity (but not this night - notice the candle?).