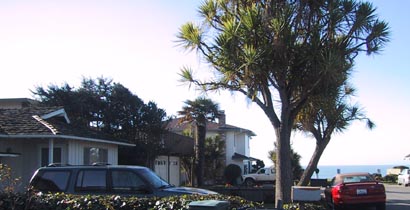 This is the view down the street. My dark green Ford Explorer is parked in our driveway on the left. There are two houses between us and the beach.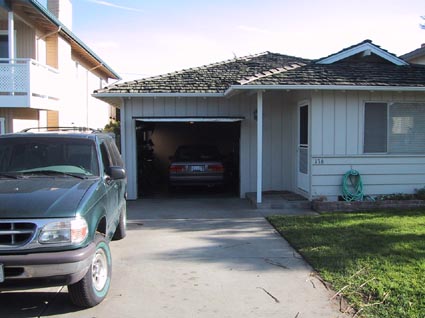 This is the front drive, with Laurie's car in the garage.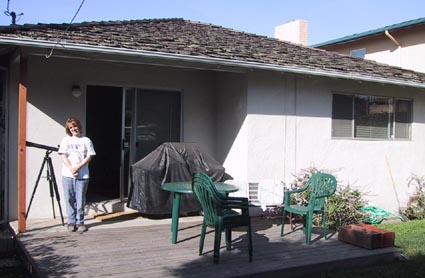 This is the back of the house from the corner of the back yard. The guest/computer room is behind Laurie, and the master bedroom window is on the right. Note the big barbecue covered up by the door.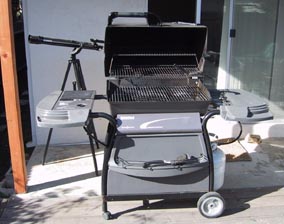 This is the barbecue up close. You might be able to see my new Bar-b-mate hanging on the second shelf. The BBQ has three shelves, and closes like an oven. On the left wing there is also a separate burner for a frying pan or pot.