Laurie's Projects
Page 2 - The Curtains
Page 2 of 2
These pages feature various projects that Laurie has been working on.
These are my bathroom curtains that I made for the main bathroom. The pattern is slightly oriental in style with bamboo shoots in the background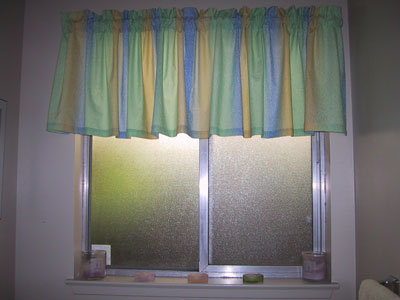 And these are the bathroom curtains for the ensuite. I much prefer these ones!!