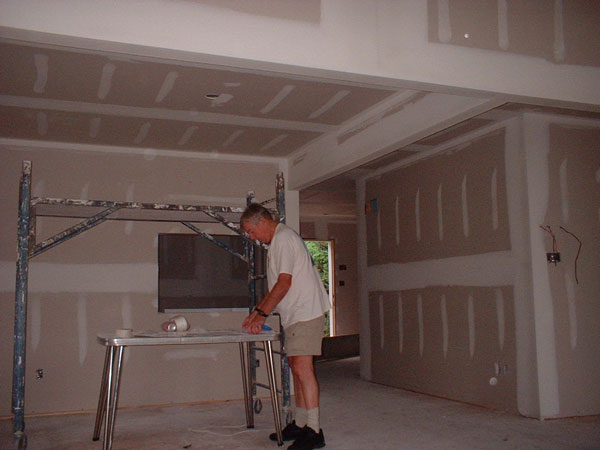 Dad is pictured here in the dining room - you can see that the cathedral ceiling ends where the dining room begins. The kitchen pass-thru is visible in the back ground.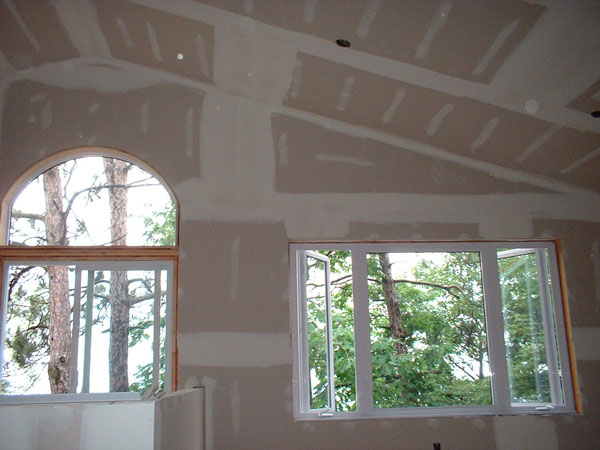 This is the living room and the high ceilings are quite obvious here. Nice light with all the windows.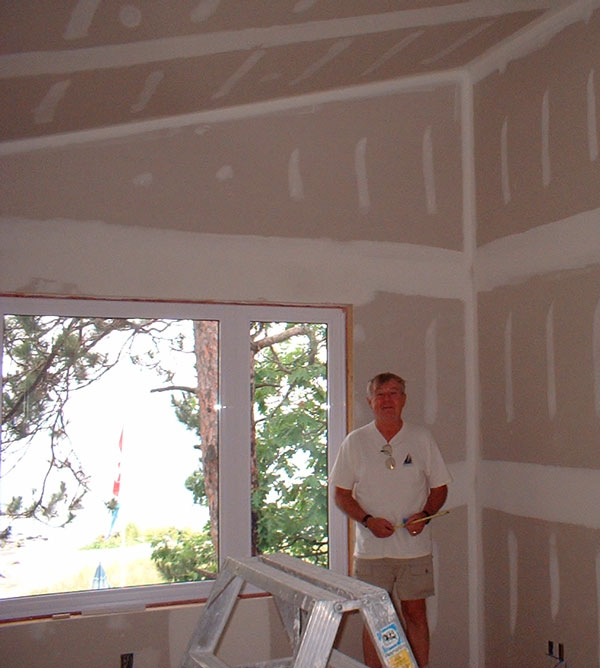 Dad in the master bedroom - note the high ceiling and large window. This is the room dad has spent most of his time sitting watching people walk by on the beach. I would call it his new 'post' for reading.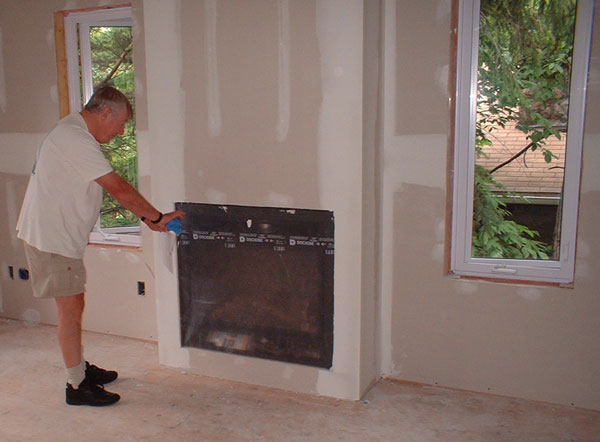 Dad in the family room in the basement pretending to warm his hands on the gas fireplace!!