Shane Weeden's
Home Page
Welcomes Visitor
Last Modified 18th January, 1998.
Here's what I have in store for you:
---
Feel like dropping me a line. Try shane@null.net?
If I don't bite, then try work: shane@hkjcs.oz.au.
As a last resort there is always weeden@null.net.
---
I am currently working in Hong Kong under contract to the Hong Kong Jockey Club.
My work is as a senior software engineer for the Betting Systems Redevelopment project (BSR).
This system under development is a three tiered client / server / database on-line transaction processing system. We use DCE for network transport, security, and name services, Windows NT and OSF1/Intel for clients, and a Sybase database. Digital Unix on alpha is our current server platform, however our software can also be compiled on NT and AIX.
For a more detailed background on my professional career, click here for my Resume.
---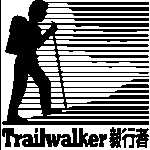 In gearing up for this year's Trailwalker event, a lot of training took place.
Our four person team was assigned team number 526. This had us starting at 3pm on Friday 21st November. The team was:




Contained here is a summary of the hikes that I've taken on, mostly with a bunch of friends here in Hong Kong. There are some neat pictures amongst them, and these are summarised at the end:
Walks
Picture Reference (including miscellaneous support pics)
Other Trailwalker References
---
---
BarraBase Fishing Adventure - October, 1996
Well Chris and I hit the Hinze Dam in mid 1996 and here it is:
---
Here are some cool pictures I've picked up:
---
If you have a fishing page, how about adding mine to your list of links.
If you'd like your fishing page added to this list, particularly if it has stuff about freshwater fishing in Australia, please mail me.
Here are some of my other favourite fishing pages:
---
Here are some of the fishing newsgroups: